To heal and restore chipped teeth, discolored enamel, considerable decay, and different issues, dental crowns sit over the visible portion of the tooth. At DentalWorks - Matthews in Matthews, NC, crowns (also known as caps) are tough, lasting covers that fit closely on top of the visible area of the tooth above the gumline to cover where a dental cavity is too sizeable to be fixed with a regular filling or if a tooth is damaged and must have a shield. Crowns may also be helpful to conceal a different color tooth as well as adding stability to a bridge. Crowns by our dentists at DentalWorks - Matthews may be ceramic, porcelain, or metal, according to the placement of the crown. The hind teeth typically are helped by the increased durability of metal, but the front teeth look more natural with ceramic or porcelain crowns that are dyed to be the same as the patient's natural teeth.
Reviews
"Was taking my family member to the Eastway Drive location to be seen by Dr Stacey Alston. During that time everything went great. Since then the dentist informed us she'd moved to Matthews location. Cannot speak on this location, but Dr Stacey Alston is absolutely the best! She is wonderful with "dentures " or denture related needs. Family member had a situation & found Dr Alston after another dentist had done a bum job the 1st time. Went to her & she took her time listening to the issues & could clearly see for herself what the probs were. In the end she did a fantastic job correcting & replacing the dentures. Family member is proud of the new & lasting smile! Thank you Dr Stacey Alston!"
- R.D. /
Google /
Aug 08, 2018
"Everyone at the office was very kind and helpful. Will continue to keep going annually!"
- B.S. /
Google /
Jul 28, 2018
"The staff were very nice and knowledgeable like A lot of people I'm not a big fan of dentist especially getting a fractured molar pulled but glad to report that the next day can manage pain with Advil I was worried for nothing great JOB!!!!!!"
- M.C. /
Google /
Jul 19, 2018
"They were great very relaxing and friendly i felt good leaving they restored my smile love it"
- M.R. /
Google /
Jun 28, 2018
"The staff are very courteous and helpful. Friendly atmosphere, no long wait times,"
- A.I. /
Google /
Jun 08, 2018
Previous
Next
To make a personalized crown, our dentists initially ready the tooth by filing off a slender layer of enamel, and then taking dental X-rays and molds of the tooth that will be taken to the nearest dental lab. A temporary cap may be used to cover the tooth while the custom, permanent crown is being built. As soon as the custom, permanent crown is returned to DentalWorks - Matthews in Matthews, NC, our dentists will expertly secure and bond the crown on top of the tooth. Our dentists will alter the cap for a better fit.
Some patients will feel brief tenderness or sensitivity to hot and cold, although on the whole patients will not feel any soreness after the cap is complete. With ideal at-home care and routine dental exams and professional cleanings, a dental cap will stay in place for many years, based on the material and location of the cap. Some patients may have a cavity or infection will cultivate below the crown, which will need a root canal treatment or a different procedure.
When the dental cap is regarded as a necessary procedure, dental insurance policies usually pay a portion of the bill, so our office staff at DentalWorks - Matthews in Matthews, NC will talk with the insurance to estimate their coverage and then the patient's portion of the expenses. Estimated billing, payment methods, and financing options are accepted at our office in Matthews, NC and can be talked about at the patient's consultation with our dentists.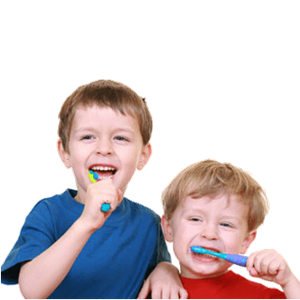 A cap or crown may be placed to cover a chipped or decayed tooth, plus it can camouflage a discolored tooth. To help the look or strength of a tooth, schedule a consultation with our dentists at DentalWorks - Matthews in Matthews, NC and determine if a dental cap will work for your concerns and goals.
Related Procedures