Mouth guards that are custom built by a dental professional, such as our dentists in Matthews, NC, may be used to shield the teeth and gums while enjoying contact sports (i.e. martial arts and football) or other activities that often have a high risk of falling or injury (i.e. biking and skating). In addition to defending the jaw, teeth, and gums, wearing a mouth guards has also been shown to boost athletic performance by lowering stress, which diminishes the production of hormones that can restrict strength, reaction time, and endurance. Even though generic mouth guards are priced lower, custom built mouth guards from our dentists at DentalWorks - Matthews are created from superior quality ingredients, fit more snuggly, last for a longer time, and give more reliable protection, which can prevent high-priced dental services.
To personalize the mouth guard, our dentists will take a set of digital X-rays and molds for the dental lab where progressive equipment and top-quality supplies will be used to build the patient's personalized mouth guard. When the mouth guard is shipped back to DentalWorks - Matthews in Matthews, NC, our dentists will fine-tune the mouth guard for the patient's ideal fit and the most secure bite.
Our dentists will talk to the patient about all mouth guard use information, such as the proper technique to wash and keep the mouth guard. To make sure the fit and wear of the guard is modified if needed, the patient should take their mouth guard to every one of their cleaning appointments at DentalWorks - Matthews. With ideal care, a mouth guard can be worn for 6 - 8 years, so our dentists will assess the mouth guard at all visits and help the patient choose when they may need a replacement mouth guard.
A personalized mouth guard is generally not paid by insurance companies, however DentalWorks - Matthews will calculate every individual's benefits and personal expenses. To help make personalized mouth guards affordable for our patients, DentalWorks - Matthews does take quite a few methods of payment and we also have financing plans.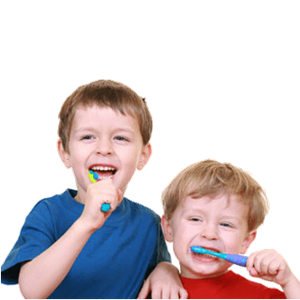 To help you prevent expensive dental services, our dentists at DentalWorks - Matthews offer personalized mouth guards for athletic activities to help defend your gums, teeth, and jaws from traumatic impact. A personalized mouth guard from DentalWorks - Matthews in Matthews, NC saves your mouth with a secure fit and a better quality.
Related Procedures